MS Encoder Connectors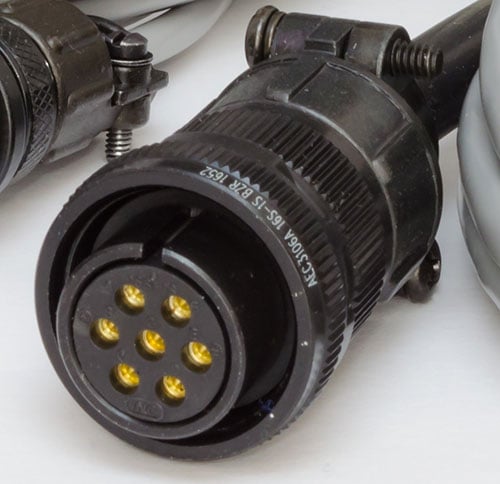 Specified by MIL-DTL-5015, MS connectors are round, threaded, heavy-duty connectors designed for high reliability. They are very finely threaded, which ensures a secure connection that won't vibrate loose. On the downside, connecting the cable can be time-consuming precisely because of that threading. The fine threads also can be easily damaged if mis-threaded.

The specification calls out cramped and soldered connectors; only soldered connectors with aluminum alloy bodies should be used with encoders, since they provide better environmental protection. MS connectors are available in two different styles: the standard MS connector (IP67) and the NEMA4 MS connector (IP66 equivalent).

Another drawback of MS connectors is that they have only one keyway. The design doesn't provide a method for differentiating cables from one another, making it possible to plug a cable into the wrong termination.
| | |
| --- | --- |
| Environmental Protection | High |
| Installation | Soldered |
| Ease of use | Fine threading extends connection time |
| Commonality | Widely available |
| Best Used For | Applications with harsh environments and/or-high reliability requirements |