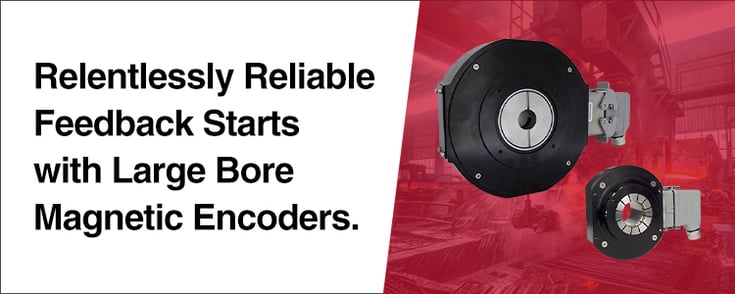 Discover performance improvements with large bore magnetic encoders today!
Discover relentlessly reliable feedback and easy installation with the NorthStar HT55 and HT85 encoders. Please fill out the form to request a quote and a consultation to determine if the right solution for your feedback needs by our application engineers today.
---
What our experts are saying:
"Our large bore magnetic encoders outperform optical hollow shaft encoders in dirty and rugged environments. These units are easy to mount and with visual indication that you've done the job correctly, providing peace of mind in the field."
- Jamar Daniels, Product Manager
---