Condition Monitoring of Fans and Blower Motors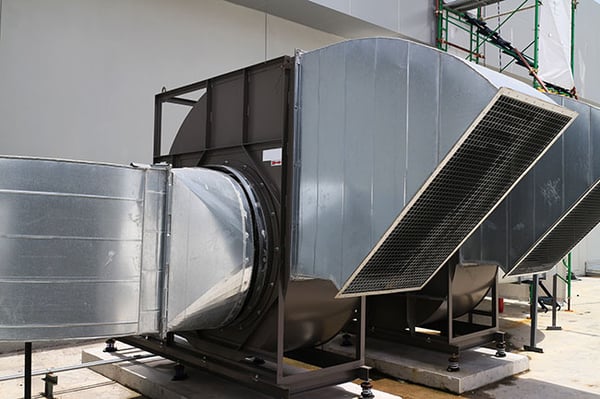 Fans and blowers can be essential tools for a wide range of industrial processes. They are used to control process variables such as temperature and humidity. Losing a blower can mean stopping the line – and potentially every line it feeds – until repairs are made. Fans and blowers recirculate air to make the production floor more comfortable for the operators. They also can draw away heat from assets such as motors and drives packed into a controls cabinet, extending equipment life.
Fans and blowers are often considered low-value assets, despite their importance to the process. They're relative lower cost can lead organizations to think it's cheaper to just replace them upon failure. What often gets overlooked is the time required to replace assets after catastrophic failure and the cost of that downtime as well as specialize equipment to remove and install a new asset such as cranes and rigging.
Fans and blowers may also be difficult to access and are commonly mounted to the ceiling or upon a roof. This makes them difficult and potentially unsafe to monitor with manual route-based vibration monitoring but ideal for remote online condition monitoring.